Tom Hannagan, President, Marana
Tom is a graduate of the University of Illinois with degrees in finance and economics. He spent most of his career in and around the banking industry. After working at a large Chicago bank for twelve years, he formed his own consulting group and later founded a banking software company. His speciality involved financial risk management practices and software to assist banks with profitability strategies for their various lines of business. Tom has written juried articles for financial journals, posted a blog for several years and has spoken at major finance industry conferences. In his Illinois home, he was involved in reforestation and served on his village planning committee and as village tree Commissioner. Along with organizing tree planting efforts, he also battled an invasive Buckthorn shrub that can devastate a native forest. Tom has retired to Tucson and has been an active volunteer in hiking trail maintenance, buffelgrass removal, wilderness clean-up efforts and desert restoration in the IFNM and the Tortolita Preserve.
Mike Doyle, Vice President, Marana
An avid cyclist and public lands volunteer, Mike is a Vietnam veteran who spent 35 years teaching Criminology in Texas, California and Minnesota. After retirement, he spent a decade volunteering and working in national and state parks, on national and local hiking/biking trails and at Buenos Aires National Wildlife Refuge. Ironwood Forest National Monument provides another opportunity to continue important public lands service.
Dave Barker, Secretary and Treasurer, Tucson
Dave Barker is a new addition to the Tucson area. He spent the last 40 years in Utah, enjoying both the canyon country and mountainous areas in that state. After college, he worked in the ski industry and at a small destination resort. He followed that up with a decade of teaching fifth graders. The Tucson area attracted Dave and his wife Carol for its abundance of hiking, biking, and trail-running opportunities, as well as a chance to leave winter snow shoveling behind. They are year-around residents of Marana. Dave looks forward to working with the Friends to protect and enhance the unique natural resources of Ironwood Forest.
Jim Avramis, Marana

Jim is a third generation Arizonan and was raised in Tucson. He left Tucson to serve in the US Air Force and after four years of service Jim joined industry. For the next 39 years Jim supported multiple Department of the Navy programs, initially as a field engineer and later as a program manager. Jim's career took him to Mississippi; Newport, Rhode Island; Washington DC; and San Diego, CA; working for Litton Industries, Sperry Univac and Lockheed Martin. Jim is very proud of the part he played in providing safe and effective equipment and systems for our service men and women as they go into harms way. Jim's family continued to live in Tucson throughout his career and he maintained his ties to Southern Arizona and the desert. When Jim and his wife retired in 2012 he returned to the Tucson area full time and now lives in Marana Arizona. Jim's love of the Sonoran Desert has drawn him into hiking and volunteering in support of conservation efforts and he is excited to join the Friends of Ironwood Forest Board of Directors to assist with the preservation of our desert heritage for future generations.
Mike Cardwell, Tucson
Mike Cardwell is a Consulting Biologist with the Arizona Poison and Drug Information Center and an Adjunct Research Associate at San Diego State University. Mike spent 32 years with the San Bernardino County (CA) Sheriff's Department before retiring in 2004 as Chief of the Specialized Operations Bureau. He has
extensive search and rescue experience in California's Mohave Desert and in the San Bernardino Mountains. Mike has always been fascinated by wildlife that most people unreasonably fear, and near theend of his law enforcement career, he conducted the first long-term field study of Mohave Rattlesnakes. After law enforcement, Mike earned an MS degree with a thesis examining the behavioral response of rattlesnakes to drought. He has authored or coauthored dozens of scientific and medical publications about rattlesnakes and other venomous creatures and his own non-technical book, The Mohave Rattlesnake and How It Became an Urban Legend, was published in 2020. He now studies variation in rattlesnake venom components and how that may affect human snakebites, and he uses radiotelemetry to study the ecology and behavior of wild rattlesnakes.
Leona Lansing, Tucson
Leona Lansing was born and raised on a dairy farm in a small Vermont town, attended the University of Vermont and took courses In environmental law. She was on the City Council in South Burlington, Vermont and served on the Board of Directors for the Green Mountain (VT) Audubon Society. Since coming to Arizona, she has worked and volunteered with the Audubon Society, The Nature Conservancy and the Verde River Valley Nature Organization. Leona is a Master Gardener and a Master Naturalist as well as serving on the Board of the Citizens for Picture Rocks.
Harold Maxwell, Tucson
Harold has most recently served as the Land Management Director for BKW Farms, responsible for overall
direction of 17,0000 acres of land owned by the City of Tucson. Prior to that Harold held positions of Water Equipment Maintenance Superintendent and Water Property Manager for the City of Tucson, involving over 22,000 acres of land holdings. His breadth of land management related experience included acquisition, budgeting, subcontracting, noxious weed control, flood provisions, security, personnel policy and emergency response. He has also been responsible for overseeing restoration activities and acting as the liaison with neighboring land owners, residents and businesses. Harold has also been very active with the Avra Valley Wildlife Connectivity Coalition, which includes FIF, in removing unnecessary barbed wire in wildlife corridors between the IFNM and other nearby mountain ranges.
Pi Poletta, Tucson
After moving from Ohio to Tucson, Pi worked as a Marketing Manager for a national manufacturing
company in the outdoor industry with professional sporting dogs. Since then, Pi has worked in the nonprofit sector with refugees, individuals with motor skill disorders, learning challenges, mental healthissues and veterans. When not supporting a nonprofit's mission, Pi enjoys the outdoors, wildlife, her many pets and gardening. Pi began her relationship with Friends of Ironwood Forest in 2013 and enjoys helping them further their mission of protecting the Ironwood Forest National Monument.
Bill Thornton, Tucson
Bill is a second-generation native Arizonan and life long desert plant lover. He joined the "Friends" after participating in several workdays removing invasive buffelgrass from habitat of the endangered Nichols Turks Head cactus in Ironwood Forest National Monument. He is an active member of the Tucson Cactus and Succulent society and frequent participant in cactus rescues that have saved nearly 60,000 plants from sites scheduled for development. He also serves on the board of the Arizona Heritage Alliance.
Molly Wheelwright, Tucson
Molly Wheelwright is a graduate of Brown University in psychology and women's health. She became a PA in family medicine through Northeastern University in Boston. Practicing initially in NYC's lower east side, she decided to shift gears and raise her children in the Sonoran Desert of Tucson. Twenty years ago Molly created the Cushing Street Family Practice which served newborns to elders of all socioeconomic groups. She now works in internal medicine for Sierra Tucson, a residential treatment center. Throughout her life, the natural world has been her salve. Her enchantment with the Ironwood Forest National Monument came early on and she more recently has had the good fortune to live part time within its boundary on a private inholding. She is grateful to be able to give back!
Emeritus Board Members
Royce E. Ballinger, Ph.D.
Royce is Professor Emeritus of Biological Sciences at the University of Nebraska-Lincoln. Royce has taught over 35 different college courses in his specialty area of ecology and vertebrate zoology and focused his research in the southwestern United States and Mexico. After moving to Arizona in 2004 he has continued his study of the desert southwest, including its natiral history and archaeology.
Gordon Hanson, Tucson
Gordon was an IFNM board member for four years. In addition to helping the efforts of the Friends of Ironwood Forest, Gordon worked as an archaeology preservation volunteer and as a team leader for Saguaro National Park. He has also served as a field photographer for the Arizona State Museum. Gordon has held an assistant hike leadership role and has also been a board member for two local hiking clubs. Gordon also had a leadership role in a local photography club.
Gaile James, Marana
Gaile, a Marana resident, is retired from a 30-year career with Baltimore County Government in Maryland. She annually developed and managed a multi-million dollar capital budget for the Baltimore County Police Department, a metropolitan force of 2,100 uniformed officers. Prior to her decade-plus of service with the police department, Gaile was a manager in the Baltimore County Office of Employment and Training. She is a summa cum laude graduate of the University of Baltimore with a degree in Inter-Disciplinary Studies (Management/Sociology/Political Science). She is an experienced birder and travels extensively in pursuit of that interest.
Gene McCormick, Tucson
Gene became a member of the Friends of Ironwood Forest in 2006 and served on the Board from 2013 to 2014. Gene immediately fell in love with the Sonoran Desert after moving to it 1962. His education was in Physics, with a BA from Rice and a PhD from Duke. Most of his career was in systems engineering in the electronics industry. He has assisted the Friends of Ironwood Forest in restoration projects, communications, and events such as Meet the Monument. He also volunteers with other conservation and social organizations and has provided input to government agencies on a number of environmental issues.
Lee Pagni, Tucson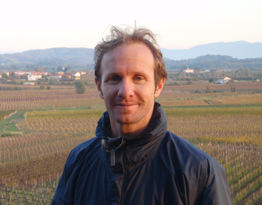 Lee has been working in the field of conservation biology for 25 years. He has been a wildlife biologist, naturalist, field researcher, conservation educator, and species recovery planner. He now writes and manages grants for LightHawk, a conservation organization that uses general aviation to protect the earth. He is also a private pilot and a UAS pilot. Lee has lived in Tucson for 12 years, during and after getting his Master's in Renewable Natural Resource Studies at the University of Arizona. He fell in love with the Ironwood Forest National Monument over multiple trips camping there with his wife and kids.
Mike Quigley, Tucson
Mike was a founding Board Member of Friends of Ironwood Forest and served as Secretary and President. Mike was previously on staff at Sky Island Alliance, and currently is the Arizona State Director for The Wilderness Society where he continues to assist the Ironwood Forest National Monument directly and as a partner with Friends of Ironwood Forest.
William W. Shaw, Tucson
William W. Shaw has degrees in Ecology (UC Berkeley), Wildlife Management (Utah State University, and Natural Resources (University of Michigan). Bill is currently Professor Emeritus of Wildlife and Fisheries Conservation Science at the School of Natural Resources and Environment, University of Arizona where he worked for 44 years until retiring in 2016. His research and teaching interests have focused on conservation, ecotourism, and sustainable uses of natural resources. He has directed studies in many developing countries as well as in Arizona where he chaired the Science and Technical Advisory Team for Pima County's Sonoran Desert Conservation Plan. As a conservation advocate, Bill works on various conservation and land trust boards in Mexico and the U.S.
Kelsey Yule, Tucson
Kelsey is a PhD student at the University of Arizona, since the fall of 2012, in the department of Ecology and Evolutionary Biology. She is passionate about the complexities of interactions between species, especially those native to the Sonoran desert. Her dissertation research focuses on the ecological and evolutionary implications of an important set of relationships commonly occurring in the monument and throughout the region. Her primary research subject is desert mistletoe, which parasitizes a variety of native tree species and provides food for its seed disperser (the Phainopepla), its insect pollinators, and many other local birds and mammals. While you'll often find her working in the field during the winter and spring, when mistletoe is producing copious flowers and fruits, she also uses mathematical modeling and genetic tools to better understand these interactions. Kelsey lives in Tucson with an archaeologist and a cat.